Where glam meets gorgeous. Give your hair the glam it deserves with BELLAMI Hair Extensions.
We've partnered with the most popular hair extension brand in the world, BELLAMI Hair Extensions, to bring you the hair of your dreams. As the new BELLAMI Chicago Flagship, we're bringing you the widest array of shades, lengths, and installation methods in the designer hair industry, so you can stay stunningly gorgeous.
Experience the BELLAMI difference with the Bellami Pro Extensions and Clip-in Extensions, made from the finest, Double-Drawn®, 100% Remy hair.
Volume Weft
The BELLAMI Volume Weft extensions are comprised of triple-stacked weft to provide ultimate coverage for thick hair. For clients with thinner hair, we can deconstruct these extensions in lighter-weight portions to provide maximum coverage. Installed through a sew-in method, the Volume Weft extensions are great for length extension, volume enhancement, and tone-on-tone color design.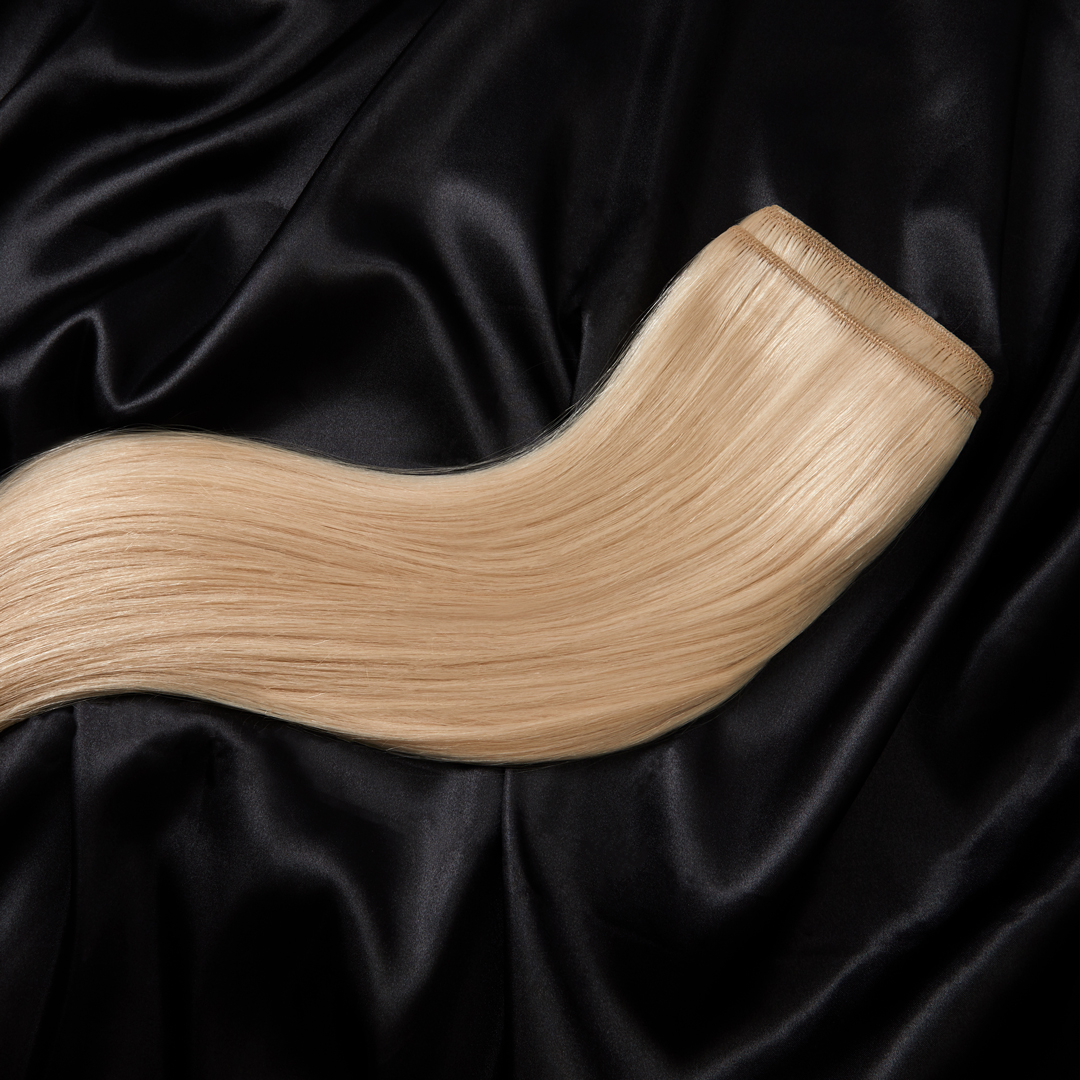 Keratin Tip (K-Tip)
Ideal for all hair types, the BELLAMI Keratin Tip (k-tip) extensions are coated with a high-quality mix of Italian resin, keratin, and silicon for a protective and smooth bonding to your natural hair. We use a hot fusion tool to safely melt the k-tips, strand-by-strand, to your hair. With customized micro-tips for the most delicate areas of your hair, we apply the k-tips close to the roots of your hair to give a natural layered look and feel to your hair.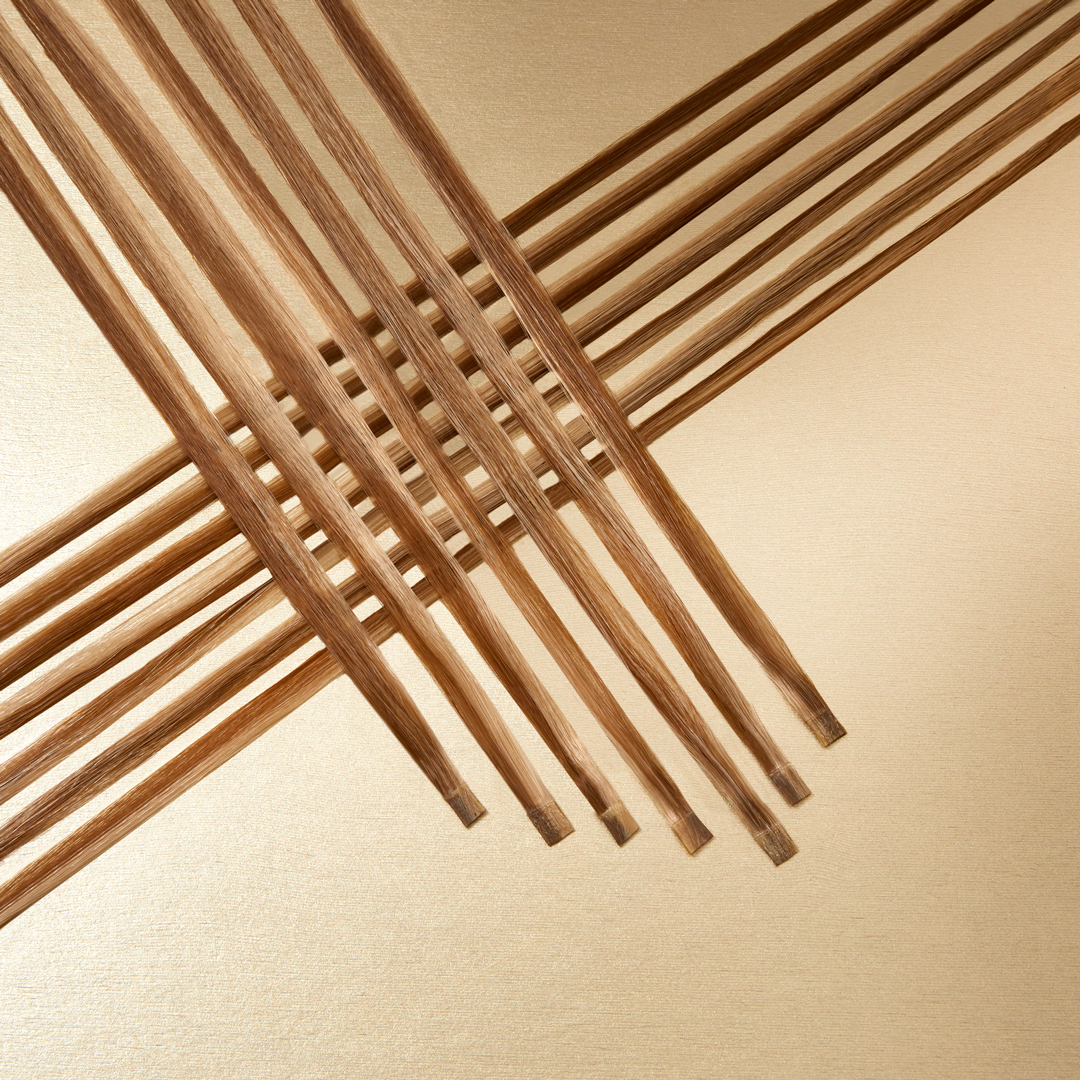 Tape-In
The BELLAMI tape-in extensions are visually undetectable because of their unique polyurethane-coated mesh netting tab and mat back finish. Each individual weft is applied with medical-grade adhesive to ensure that each extension will be both comfortable and secure. We offer single-sided tape for clients with thinner or finer hair and also double-sided tape for clients with thicker hair.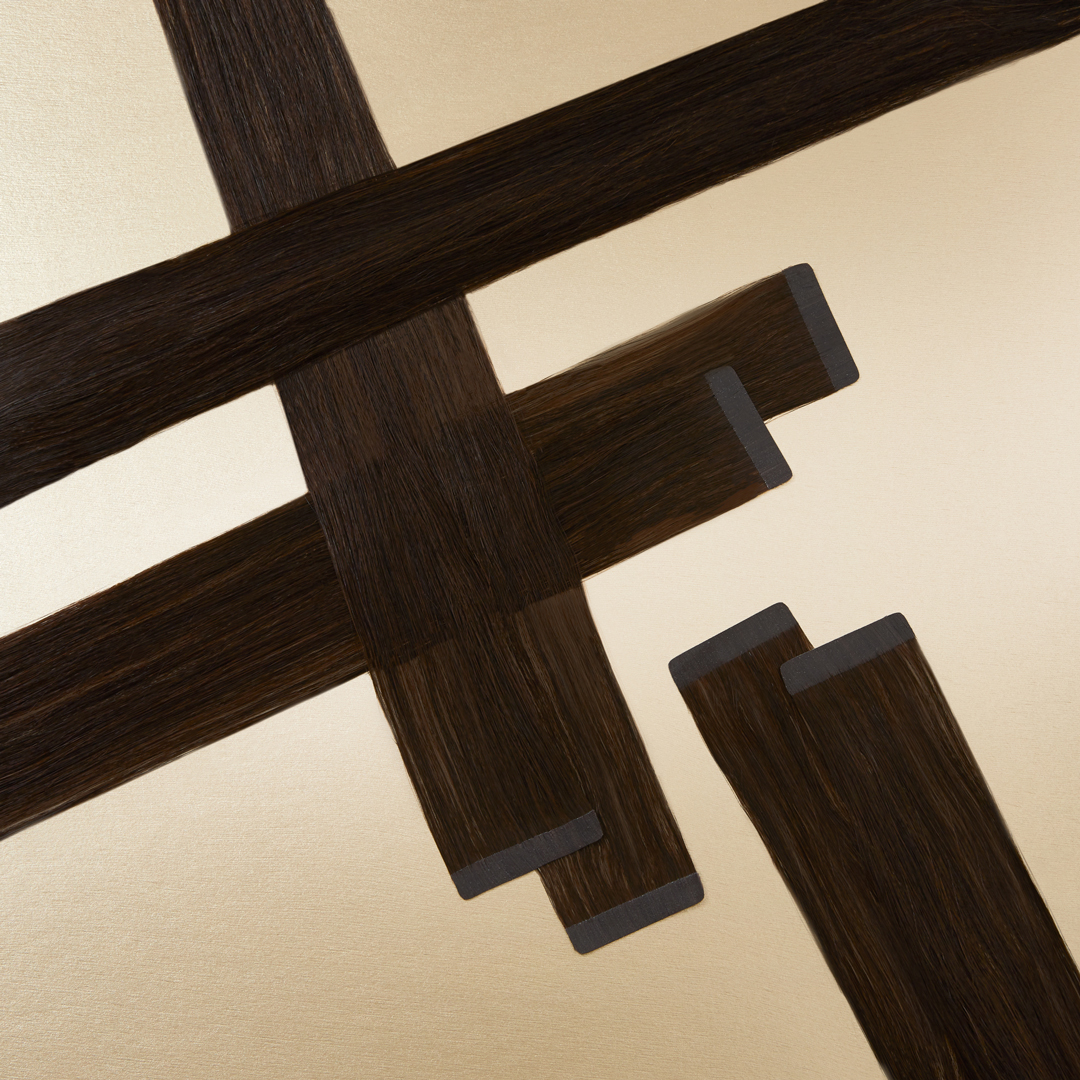 I-Tip
BELLAMI I-Tip extensions are individually installed with small, copper beads and have polyurethane-coated tips to create a gentle cushion of protection for clients' hair. The I-Tip extensions are perfect for color design, length extension, and texture reformation. Installed through a strand-by-strand application, without the use of hot glue, the I-Tip extensions are ideal for those with thinning hair around their hairline.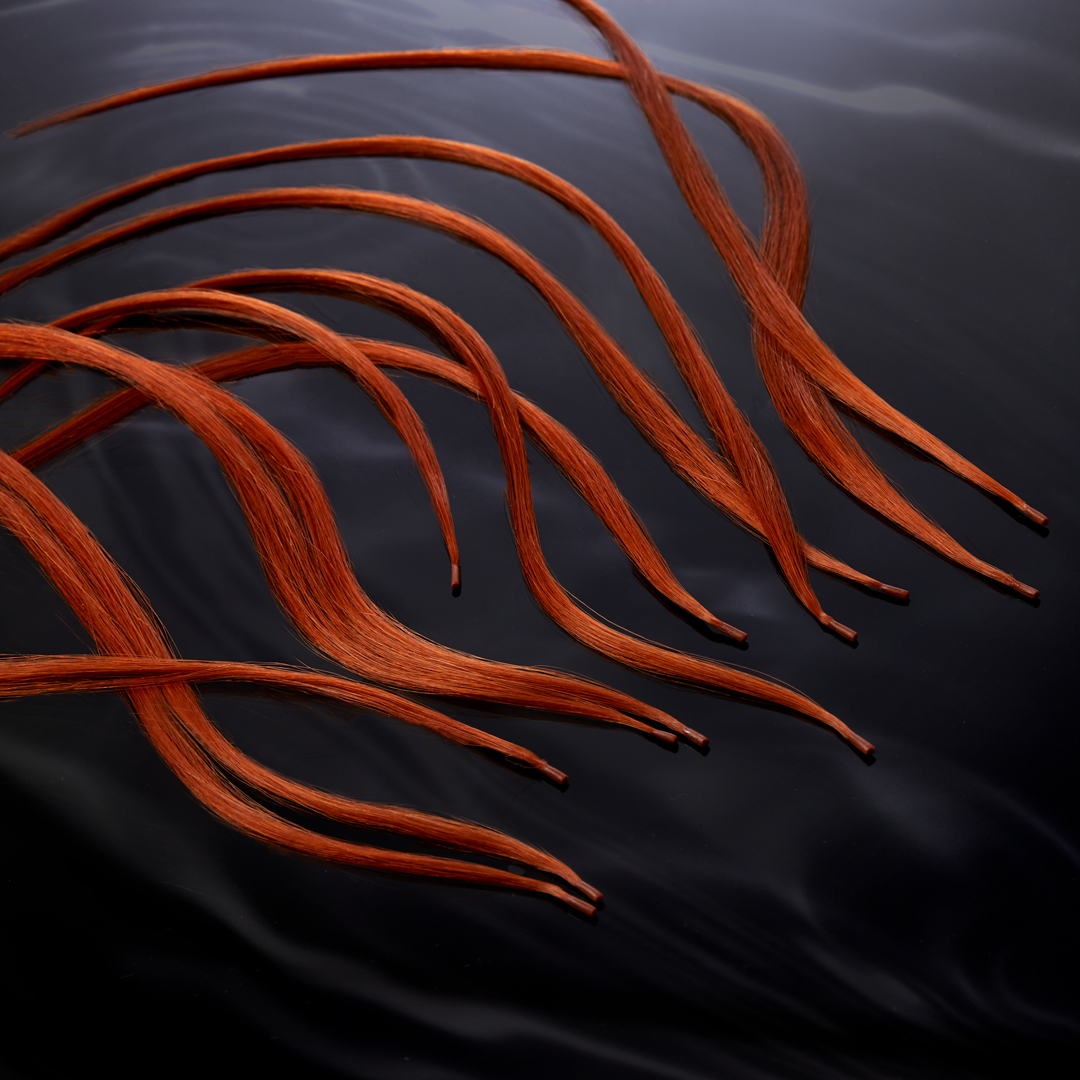 Clip-In
The BELLAMI clip-in extensions are ready-to-wear hair enhancements, hand-crafted using 100% Remy human hair for an exquisite day or glamorous evening. Available in classic and contemporary collections, our clip-in extensions use LACE-WEFT® or INVISI-WEFT® technologies and are expertly designed for daily use, styling, and easy removal.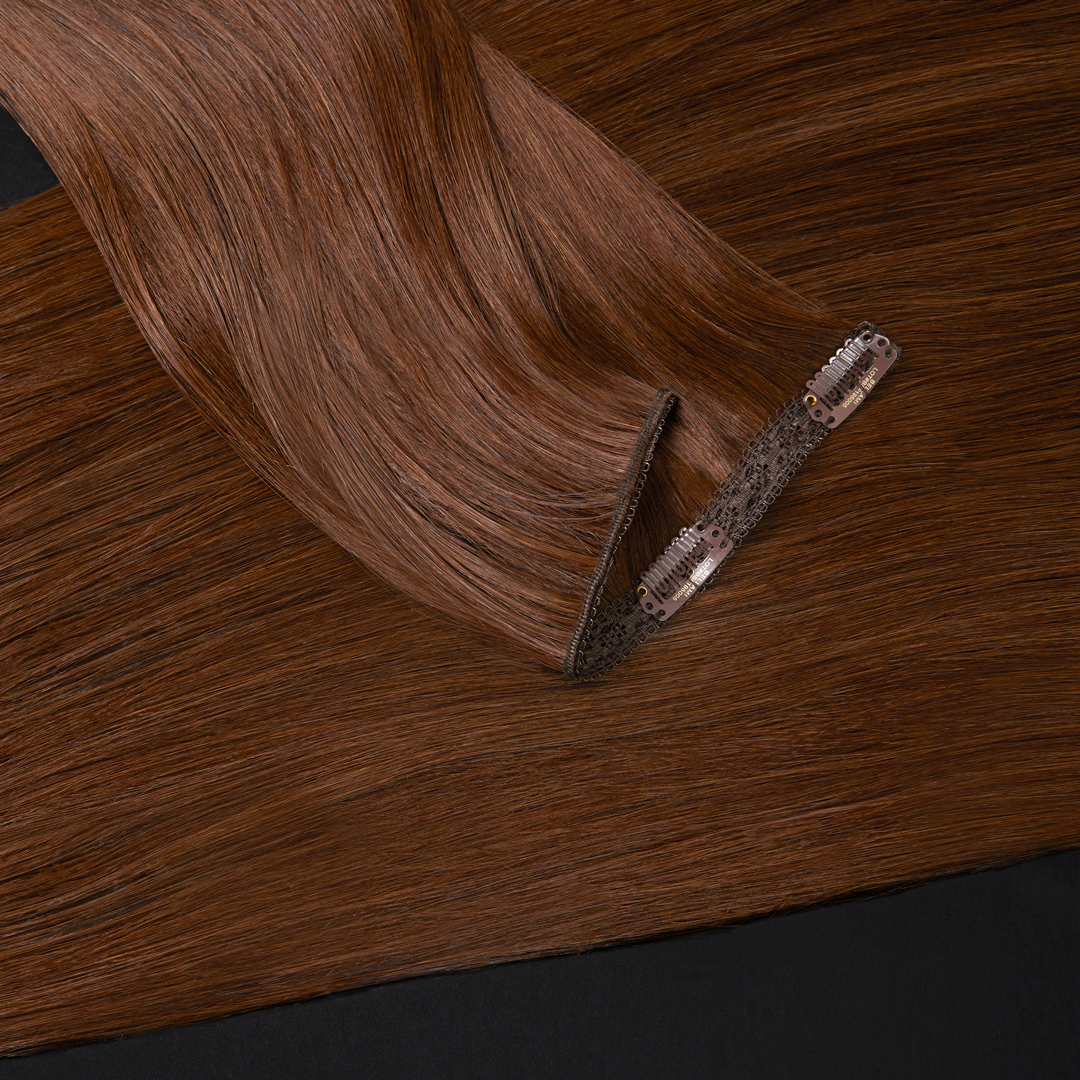 All BELLAMI hair collections have been previously color-treated, therefore we do not recommend any further chemical process to lighten, bleach, or lift, as this may compromise the hair's integrity.