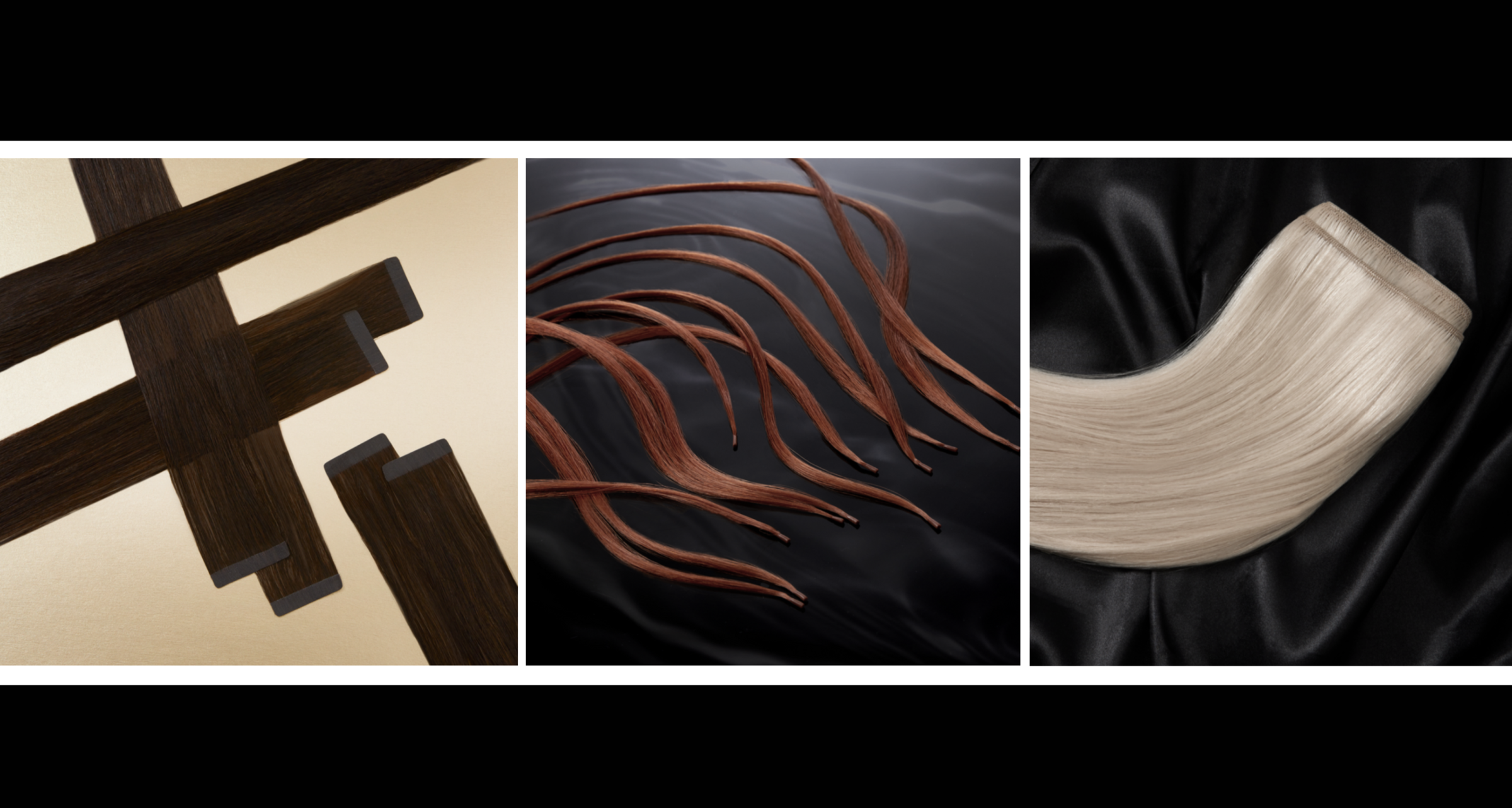 'Mane' Stream: Level Up Your Look, 3 Ways with Hair Extensions
Once viewed as a celebrity-exclusive luxury product, hair extensions have evolved into a beautiful and affordable option for everyone and often for reasons that don't have much to do with length. Extensions create a desired look that can't often be achieved with some people's natural hair. For this reason, extensions have gone well past the celebrity set into the everyday.
"There are so many myths surrounding hair extensions, such as they damage natural hair— they do not— and that they're not accessible to all— also false. Hair extensions are an incredible and easy way to instantly elevate one's natural hairstyle for anyone looking for a refresh," says Salon Buzz founder and stylist Andreas Zafiriadis. "You can use just a few extensions to create a slight change, or you can go all-in for a dramatic, glamorous look—and there are many styles in between."
Salon Buzz carries the leading human hair extension brand BELLAMI as the flagship salon in Chicago. The options include clip-in, bonded, wefts and the most popular for many salons, tape-in hair extensions. The technological advancements for how tape-in came about is exactly why so many people gravitate toward extensions today— they are easy to apply, easy to maintain and result in an extremely natural look. They also last up to six weeks before the hair is gently removed so it can be re-applied again.
The magic of hair extensions is realized in just a simple consultation with a stylist. And it's amazing to understand that there are so many reasons to embrace a few extensions.
Here are three ways extensions go beyond just adding length:
Achieve Instant Volume with Tape-In Extensions
Many people have issues with thinning hair and often turn to styling products to achieve the look of fullness. While some products can be truly amazing for that moment of oomph, hair extensions can do this instantly with no daily work. By adding just a few tape-in extensions to shorter styles such as bobs and shoulder-length hair, there is immediate fullness to thinning hair. And with this comes a welcome feeling of confidence.
Gain Gorgeous Accent Colors with No Chemicals, using Tape-In Extensions
Hair color can be tricky and altering the chemical makeup of one's natural hair can pose some issues. Not everyone's hair responds the same way to certain colors, or someone may simply not want the permanent change, but still want the look.
This is where extensions are amazing because you can add the look of a balayage, rooted color, highlights or fashion colors— all with a few extensions. The variety is limitless. Imagine approaching the possibilities the way you would with any art project— and of course alongside an expert, your hairstylist.
"As a flagship Bellami location in Chicago, we have a large inventory on hand to show our clients straight away and can apply that same day," Andreas notes.
Go Glam for Event Styling with Clip-In Extensions
For anyone looking to go ultra-glam for a wedding, gala or similar event, level up your look with clip-in extensions, a zero-commitment choice. You already have that incredible dress, so now your hairstyle can be extra elegant and dramatic with a stunning clip-in ponytail, full bun or textured waves. While the look will have drama, the result will still be natural but expensive because of the stylist application and hair quality.
While Salon Buzz loves their extensions, they do stress that first-time users have a collaborative consultation with their stylist. "We want people to be armed with knowledge," says Andreas. It's important your choice is what you want aesthetically, but also that fits your lifestyle as extensions can require a little higher maintenance in terms of coming back to the salon for upkeep and how the hair will work in your everyday life."
To learn more and to set up a consultation today, visit BELLAMI Hair Extensions at Salon Buzz.