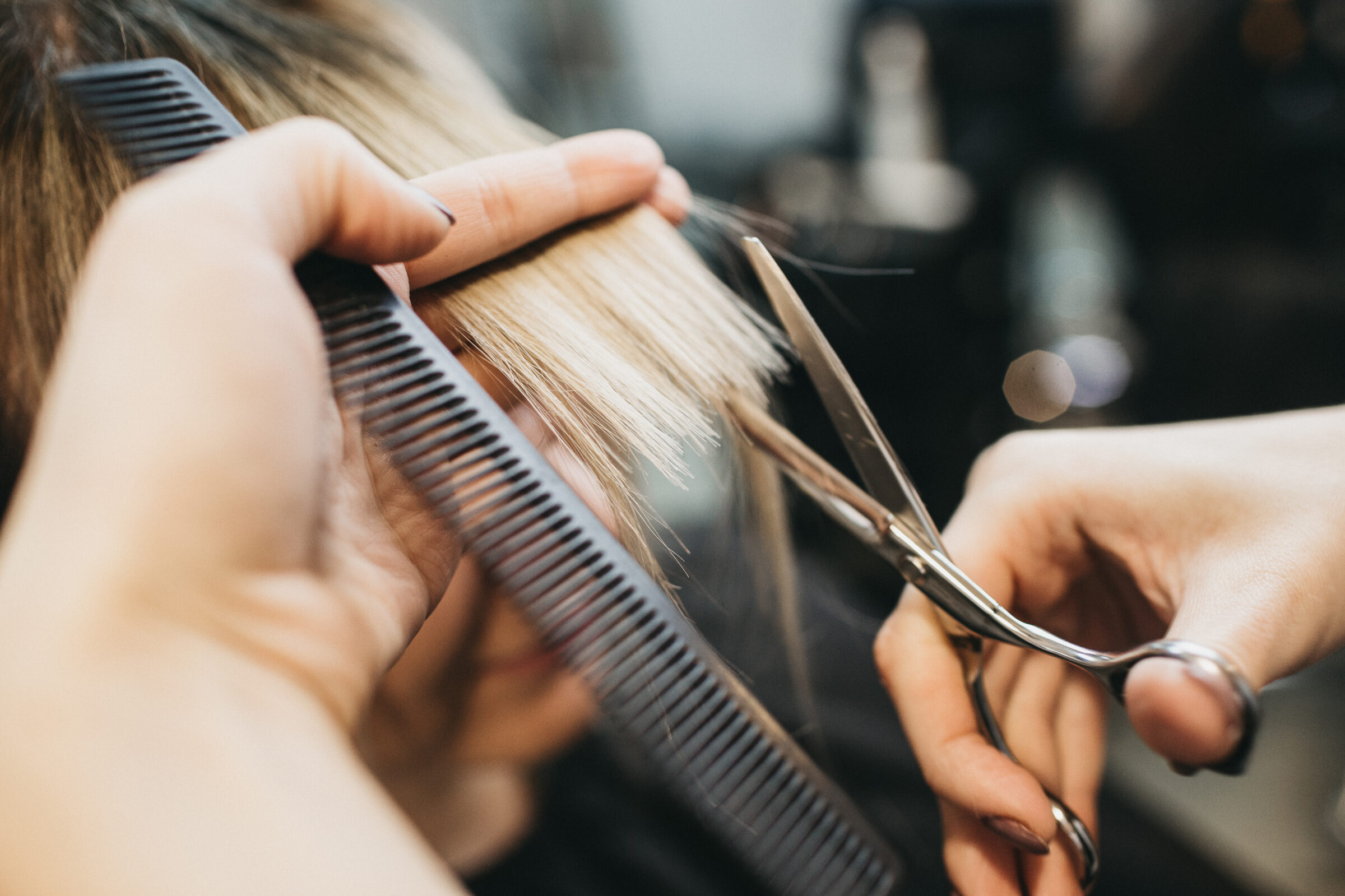 Spring + Summer 2022 Hair Cutting Trends for All
Three Spring 2022 Hair Cutting Trends That Fit All

It's finally that time of year when the Chicago winds turn from intense cold snaps to a welcome warmth of spring that carries the fragrant aroma of blooming flowers and budding trees.
Basically, it's time to cut winter locks into a chic, fashion-forward style for the upcoming new season.
Keeping in tune with the latest education for haircutting, we're loving three haircuts for Spring 2022. All are beautiful and at least one of these cuts can work for any individual wanting a beauty refresh for upcoming warm nights out on the town and seasonal events.
Haircut Trend #1: The Shag
A shag haircut can result in several variations, including the popular 'wolf cut' and the modern mullet. Shags are essentially layered cuts that result in a sculptural silhouette to suit one's own personal style. Depending on what that style is— from the person first to try an edgy cut to a fashion-forward conservative— we believe there is a shag for everyone. Haircutting artists will also always take into consideration face shape and hair texture for the best shag for you.
Haircut Trend #2: Curtain Bangs
Think side-swept bangs, but on each side of the face with hair parted and bangs coming down and blending seamlessly into longer layers ultimately melting into the hair.
"Curtain Bangs first showed up on the scene a few seasons back, but because they are so versatile and complementary to all face shapes, they are still going strong as they evolve in structure and style," says Salon Buzz founder and lead stylist Andreas Zafiriadis.
For women who love their long hair and don't want to do much of a cut, curtain bangs are perfect for a subtle change that doesn't sacrifice the hair's length. It's not a huge commitment, while adding an elevated style and moment of texture to the hair.
Haircut Trend #3: The Layered Bob
Bobs have always been a classic go-to for anyone looking for a complete refresh. It's for those people that love to wow— and of course, there's nothing quite like cutting off inches of hair to start a season fresh.
For Spring/Summer 2022, the bob is going to be less sharp and instead will be in favor of softness. The overall popularity of layers show up for the season's bob. The layers will be sweet and approachable with a moment of that "je ne sais quoi" look, for the ultimate variation on a French Bob.
Get your Spring haircut on the books today, visit Salon Buzz online to schedule your appointment.