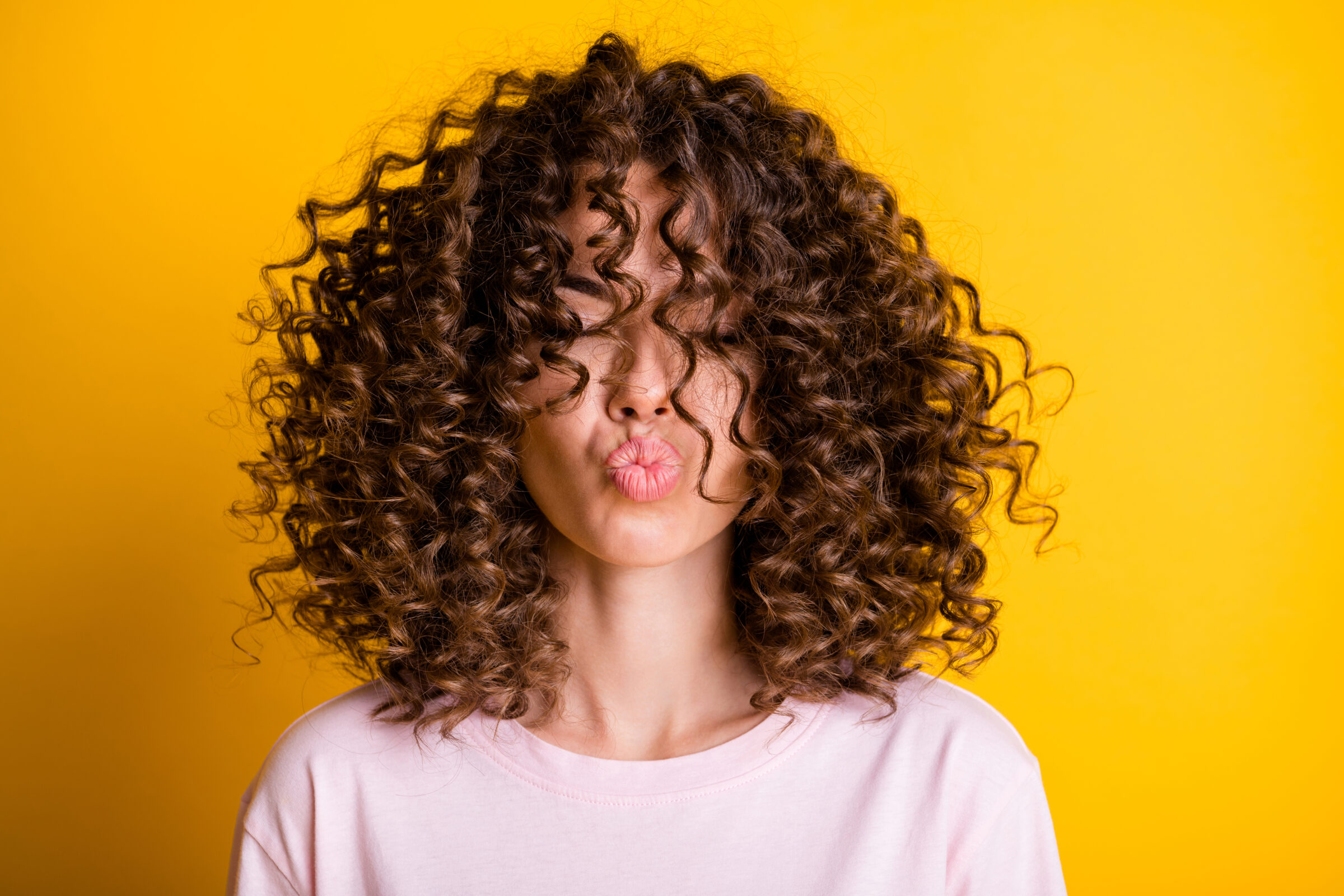 Take a Curl Journey with These Six Styling and Care Tips for Embracing your Natural Texture
Have textured hair, but you're not sure how to amplify its maximum loveliness? While attempting to define your curls and reduce dryness, you may find you're often perplexed. Some days your hair is frizzy; some days the curls are 'meh'; and some days are wild magic card days of beautiful curls – but you're not exactly sure what you did to make this happen.
Ahead are some tried and true textured hair tricks from hairdressing veteran Andreas Zafiriadis, founder of Salon Buzz. These tips will help you enhance your beautiful natural texture, hydrate your hair and ensure you have dream waves and curls every day.
Understanding Your Texture
"Before you take on your own personal curl journey, it's important to get to know your hair type," Andreas says. "Curly hair will naturally be in a drier state because of the way cuticles twist and turn. These bends open the cuticles more and can be a contributor to dryness. The twists are also a big reason why curly hair doesn't shine as much as straight hair."
Knowing this will help as you make decisions about haircare product and how you handle your hair. You can dive even deeper to learn about your own unique hair by asking your hairstylist.
Take Your Curl Journey!
TIP #1: Cleanse & Condition
Shampooing opens the hair cuticles to allow for ingredient absorption, therefore choose the right shampoo that will provide lots of moisture and nourishment. Also remember that curly hair already tends to have open cuticles, so it's recommended to only shampoo textured hair every other day or even less if you can stand it, to not cause more dryness.
To seal the cuticles back up with all the shampoo nutrients, use a conditioner from the same brand that also hydrates as it seals the hair shaft. For extra conditioning, consider investing in weekly treatments. You can do an at-home hair masque, or in-salon treatments such as a customized Kérastase Fusio-Dose.
Tip #2 Dry with Intention
When the hair is at its wettest, never rub the hair with a towel as this causes instant damage. Instead, always blot the hair gently with a towel. Blotting also sets the hair up to receive more ingredients. Hair is like a sponge, so it will soak up ingredients, but if it's too wet it won't absorb.
It's essential to also have a few air-dry only days so the hair gets a break from unnecessary heat.
For the days where you want to speed up the drying process then definitely use the right products that will not only help protect the hair, but also help to bring out the curls.
Never dry the hair 100% though because it can cause brittleness, so it's best to dry it at 70 to 80%. To dry partially, prep the hair with Kérastase's Mousse Curl Idéal, a light-weight mouse that is a thermal heat protectant and curl definer. Then use a diffuser on your blow dryer as this spreads the airstream over a wider area and not concentrated on one section.
Tip #3 Build a Solid Foundation
For strong, gorgeous curls you will need to build a beautiful foundation with a nourishing cream or primer that is the main ingredient to reduce frizz and dryness. What is used at the foundation level will be instrumental in your curl journey. This should be applied just after hair is towel-blotted from the shampoo and conditioning process. A great primer to try is Crème du Jour from Kérastase.
TIP #4: Sweet Definition
Once hair is dried completely, use a hair oil to help nourish strands and bring out a defined wave or corkscrew curl that is smooth and luxe. "My favorite oil is Bumble and bumble's Hairdresser's Invisible Oil because it helps to hydrate the ends, brings the shine back, breaks up the curls, and it protects the hair from getting frizzy when you run your hands through the hair," Andreas says.
Tip #5: Low-Maintenance Curl
Here's a great tip for the curly girl just starting her curl journey: After washing and when you're either going to air dry, or you've partially dried with a diffuser, simply use Curl Control Silkening Creme from Oribe. This is a great foundation for textured hair because it provides a nice balance of moisture and a little bit of control. You can apply and then move on with your day.
Tip #4: Avoid the Crunch
While products can be incredible for adding moisture, protection, and definition, be mindful of the crunch factor. Curly hair can get crunchy fast depending on what you use and how much. Be sure you're only using stylers that are designed to add softness, texture, and bendability. A wonderful styler that can help to add hold to the hair and won't get crunchy is Curl Gloss Hydration from Oribe.
Tip #5: Don't Go Potion Overboard
Your curl journey product choices, while exciting, can seem overwhelming. A quick rule of thumb that will help both your hair and your peace of mind is choosing a nice hair cream for the foundation; and one styler that provides the results you're wanting to achieve. Just those two and you're good to go!
As for application portion, use a dime to nickel portion of the product— this will depend on your hair's density and length. Distribute it in the hair in layers starting from the ends and staying at least an inch from the scalp as the newest hair is the most nourished and doesn't need the ingredients.
Tip #6: Sleep & Refresh
When it comes time to sleep, invest in a silk pillowcase that allows the hair to slide along the pillow at night as opposed to getting caught up in a cotton or poly fabric that will pull and tear strands.
In the morning, curls can be refreshed with a mist of water or Refresh Absolu Hair Spray from Kérastase.
To learn more about your textured hair, visit Salon Buzz online to schedule an appointment with one of our stylists that will share more about your hair and curl type.