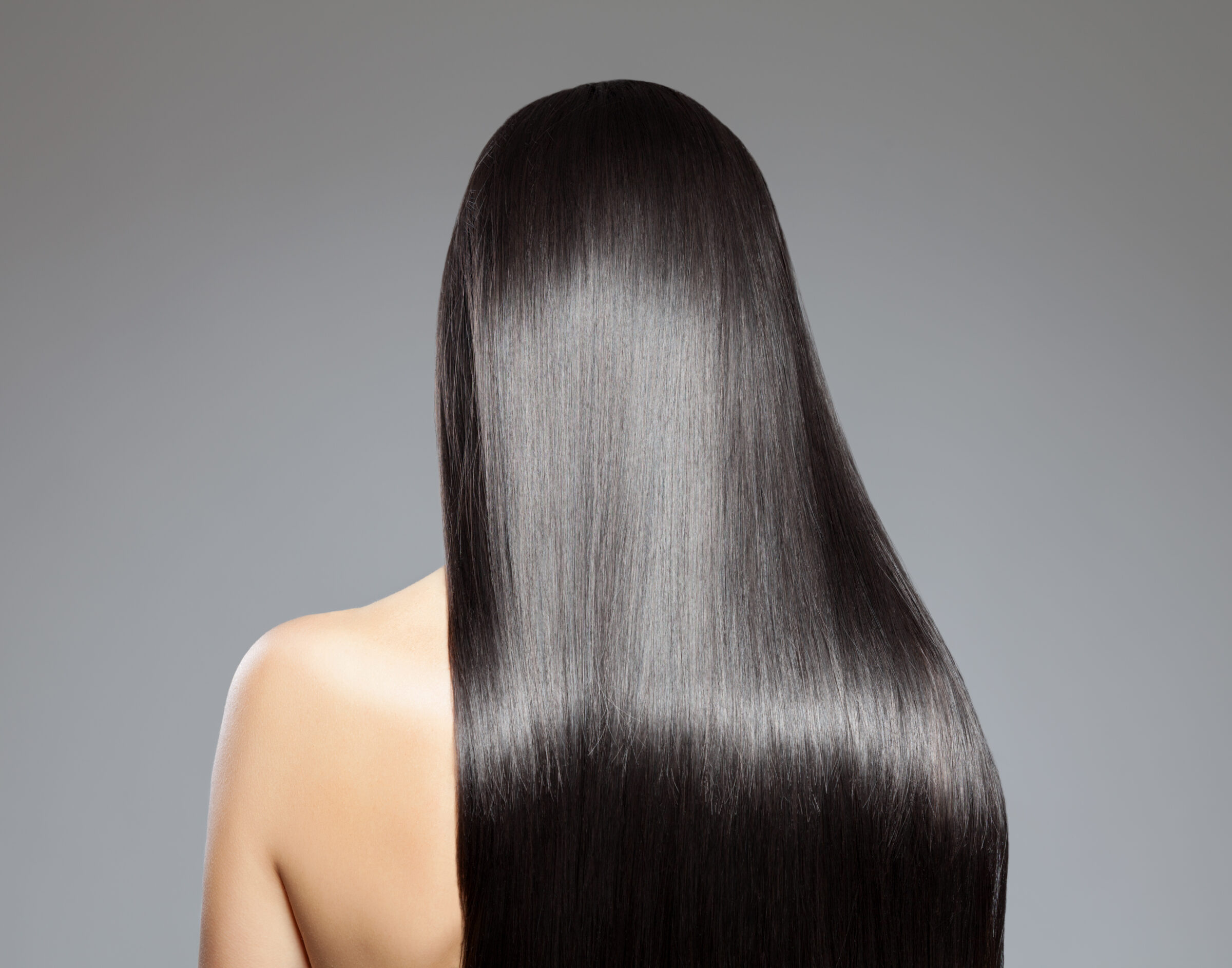 Get The #glasshair Look With These Three Smoothing Hair Styles
You've seen that Instagram-worthy hair under the hashtag #glasshair — it's ultra-smooth, super sleek and beyond shiny. It may seem unattainable- but by following these three easy steps you too can achieve that ultimate glass hair look that is beyond lux and with an incredible sheen.
Hairdressing veteran Andreas Zafiriadis, founder of Salon Buzz, shares the goods below so you can get ready to swing and sashay your glass hair down the city streets — and yes, even in the heat of a Chicago summer!
STEP #1: CONDITION WITH INTENTION
After cleansing the hair with a favorite smoothing shampoo, apply your conditioner to seal the cuticle. "Proper application of the conditioner is very important so that you are both sealing the cuticles shut but also being careful not saturate the roots which can lead to limp and oily hair," Andreas says.
Begin by applying the conditioner from the top of the hair where it starts to grow away from the scalp, and smooth it toward the ends. Then, with a wide-tooth comb, gently comb the conditioner through the hair to evenly distributed throughout all the strands. Wait 3 – 5 minutes before rinsing with cool water.
STEP #2: BLOW DRY, LAYER, FLAT IRON, LAYER
With hair freshly washed it's time for some hot tools and product layering. The first product to use, before any heat is applied to the hair, is a thermal protectant to shield strands from the damaging hot tools.
"We love Kératine Thermique from Kérastase because it's milky and creamy and protects the hair while also helping with the style's longevity," Andreas says. "The anti-humidity and anti-frizz properties ensure the styled hair stays smoother for longer."
Once applied, blow dry hair on a medium heat setting with the nozzle of the dryer blowing down the hair. After hair is a quarter dry, apply Kérastase's L'Huile Original Hair Oil. This cult favorite product is a blend of three oils — argan, marula and camellia— and is the key component in achieving that wild super shiny and seriously smooth style.
Finish blow drying the hair in the same fashion as noted above. You can also use a flat brush to help in distributing the heat. Then to hold the style, lightly apply a dime to nickel size amount of a favorite lightweight smoothing style serum.
To further instill that glass look, follow up by gently using a flat iron on medium heat.
STEP #3: SET & SASHAY!
With your hair now styled and as smooth as you want it, it's time to cover it up! Not with a hat or scarf obviously, but with the ultimate setting spray— Imperméable Anti-Humidity Spray from Oribe. "This is basically a raincoat for your hair; it locks in the style, but also defends it from everyday weather elements like humidity and wind," Andreas says.
Now you're ready to kill it on the 'gram, but also in real life too!
GET GLASS HAIR PRO!
To get a professional glass hair blowout, visit Salon Buzz online to schedule an appointment with one of our stylists that will get you smooth and set for a hot summer day!